Transport up to 3
Johnson Transport is a credit/debit transportation services company. Whether you choose to book our services online or by phone, it's just EASY!
Why do we use it? Call 866-866-2340
Services Overview
Gold Package: $199 per 24 hours. $10 per additional rider, limit 2
Silver Package: $159 per 24 hours. $10 per additional rider, limit 1
Ambulatory medical patient transportation in our service area. Insurance and medicaid accepted.
About us
We strive to deliver superior service and incomparable efficiency within a 35 mile radius of Detroit, MI.
How do we do it?
Events & Updates
Posted on March 7, 2012
When: 3/8/12
Where: The Colosseum at Caesars Windsor in Windsor, ON
Kelly Clarkson with special guest Matt Nathanson. Ticket $59-$199

Posted on March 7, 2012
When: (3/29 through 4/1) Where: Detroit Opera House, Downtown Detroit
Alvin Ailey Dance Theater
Posted on March 7, 2012
When: 3/27/12-4/01/12
Where: Michigan Theater (Grand Foyer), Ann Arbor, Mi
The 50th annual Ann Arbor Film Festival. The festival features 200 independent and experimental films historic retrospective programs, panels, artist's talks and after parties each night.
Testimonials
"The management and staff would like to thank Johnson Transport for a job well done. Generally when five trips are perform on the same day, at least one goes awry. Your drivers and dispatch carried out our requests with no hitches. Thank you very much!"
-Manager, Bloomfield Hills, MI-based, MMP Services Inc
"Yesterday, I had you drive me from Birmingham to DTW. It was a great experience with your company. All my schedule was met as promised and a receipt was in my email by the time I boarded my flight. Many thanks and best regards.
-Rogier Hesseling
Johnson Transport - Always Forward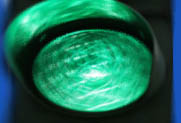 Johnson Transport was established in 2007 as an interstate trucking company. The experience of the staff here at Johnson Transport allows us to bring back to Michigan the professionalism we have developed while operating in the lower 48 states. Starting in 2012, Johnson Transport will now be dedicated to providing safe, eco-friendly, and affordable transportation services to business travelers, tourists, and ambulatory medical patients.
• Daily flat rate ground transportation
We know it takes a bit of planning ahead but meeting your transportation needs on a 24 hr intentiary is a bargin for our customers, unsurpassed by any other means of conveyance in Metro Detroit .
If your considering renting a car and manuevering throughout the Metro area, we ask that you think again. Shuttles, long lines, rental fess, hidden taxes and charges, fumbling with a gps and maps, ever rising fuel costs, etc. What a hassle! Johnson Transport can take all the burden away with a professional driver, a safe and comfortable vehicle with the latest in onboard communications technology.
• Non emergency medical transportation
We bridge the gap between rural homes and urban areas to accommodate every person who is ambulatory. We will safely and puncutally transport you to your non-emergent medical or personal appointments, errands and events.
Featured Services
The Gold Package
10 minute off peak and 20 minute peak time pick up windows are guaranteed through our services. Peak times are defined as 7-10 AM M-F and 3-6 PM M-F. The rest of the week is off peak.
These customers are also granted exclusive occupancy during their trip and the use of our mobile hotspots in the vehicle.
Medical prescription pick up, dry cleaning, 1 food delivery (only to and from restaurants we have established service with in the metro area), are offered to customers who book us for our 24 hour "gold" package. Border crossings at the Detroit/Windsor tunnel are an additional $20 round trip.